East of Bondi Beach, Sydney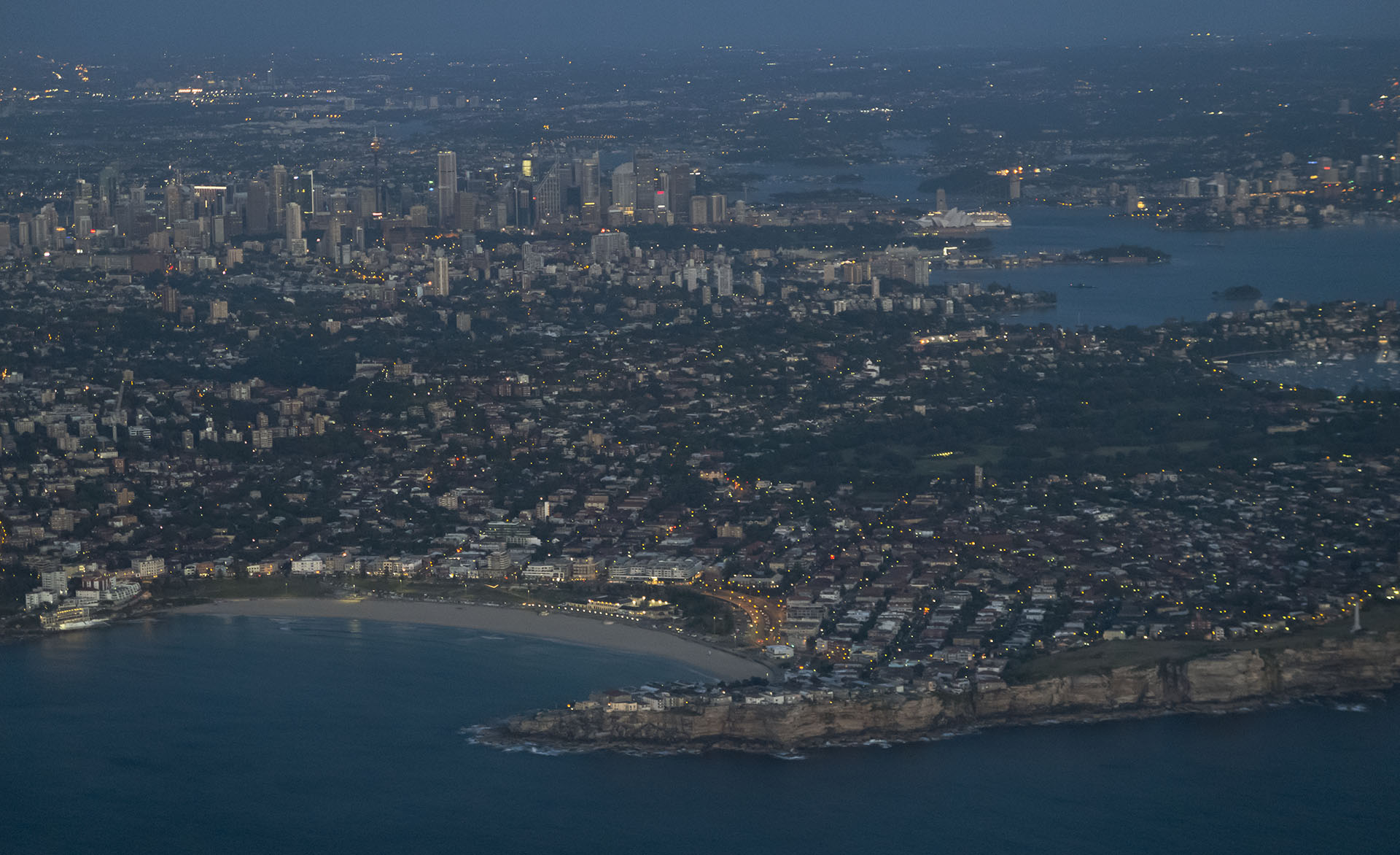 After some 14hours of flying through the night, seeing Sydney from the air at dawn, was always a welcome sight.
Air Traffic control would typically assign a "MARLN" arrival to the heavy jets that flew in from the USA.
This meant either planning an approach from overhead the city, or in this instance along the coastline, but in either case
the final approach would be over Botany Bay for runway 34L . The city is just waking up. A cruise ship can be seen
edging into Circular Quay. The street lights will soon extinguish as the sunrise heralds another day.