November 14th Total Solar Eclipse
Just prior to the wet season, the centerline of Total sclar eclipse of 2012 passed just south of
the Gulf of Carpenteria, through Port Douglas and Cairns, then out across the Coral Sea and into the Pacific.
On November 14th 2012, approximately 60,000 people converged on Northern Queensland to witness this Total Eclipse of the Sun
Many watched the eclipse from the beaches, where low cloud disappointed, teased and delighted the crowds with one of nature's rarest spectacles.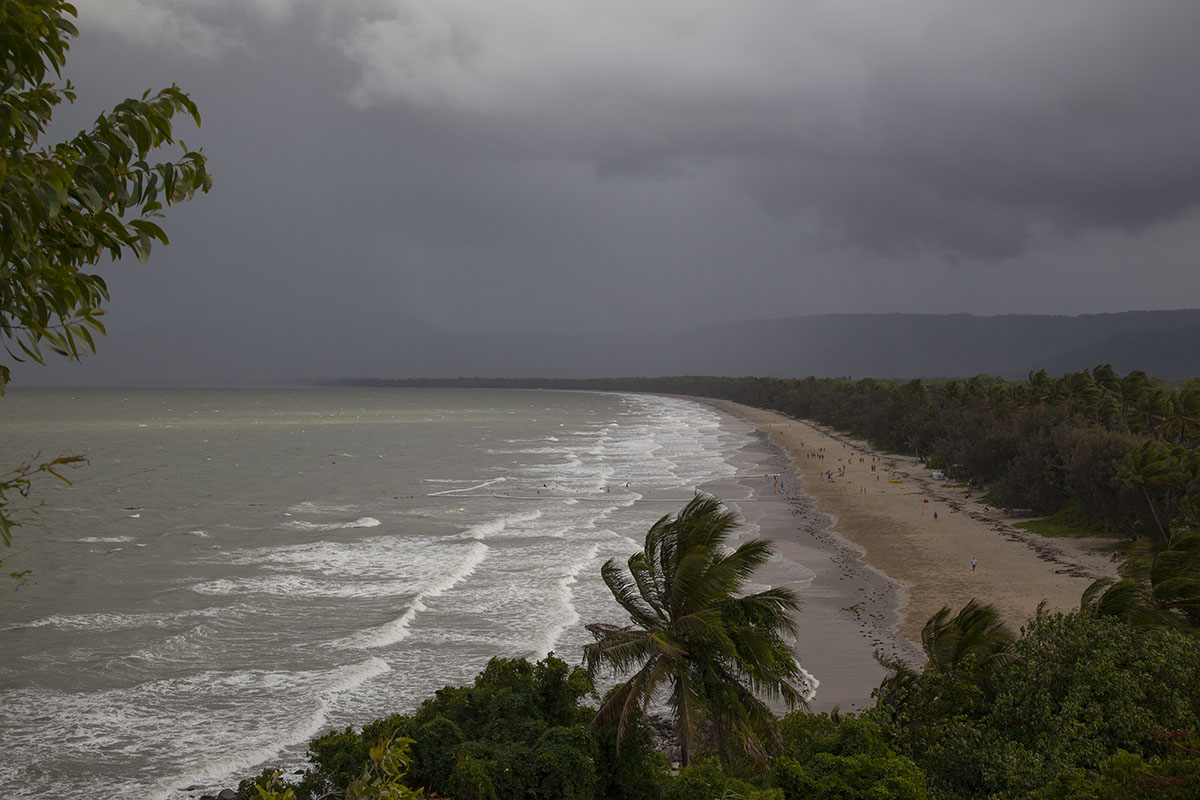 Port Douglas weather was not ideal on the day prior to the eclipse.
Above, in the dark setting up the 500mm Canon Lens. Zippo counterweights, yet perfectly balanced. Cool :)
Overnight the clouds parted, light cloud-cover was drifting through just prior to sunrise seen here at four-mile beach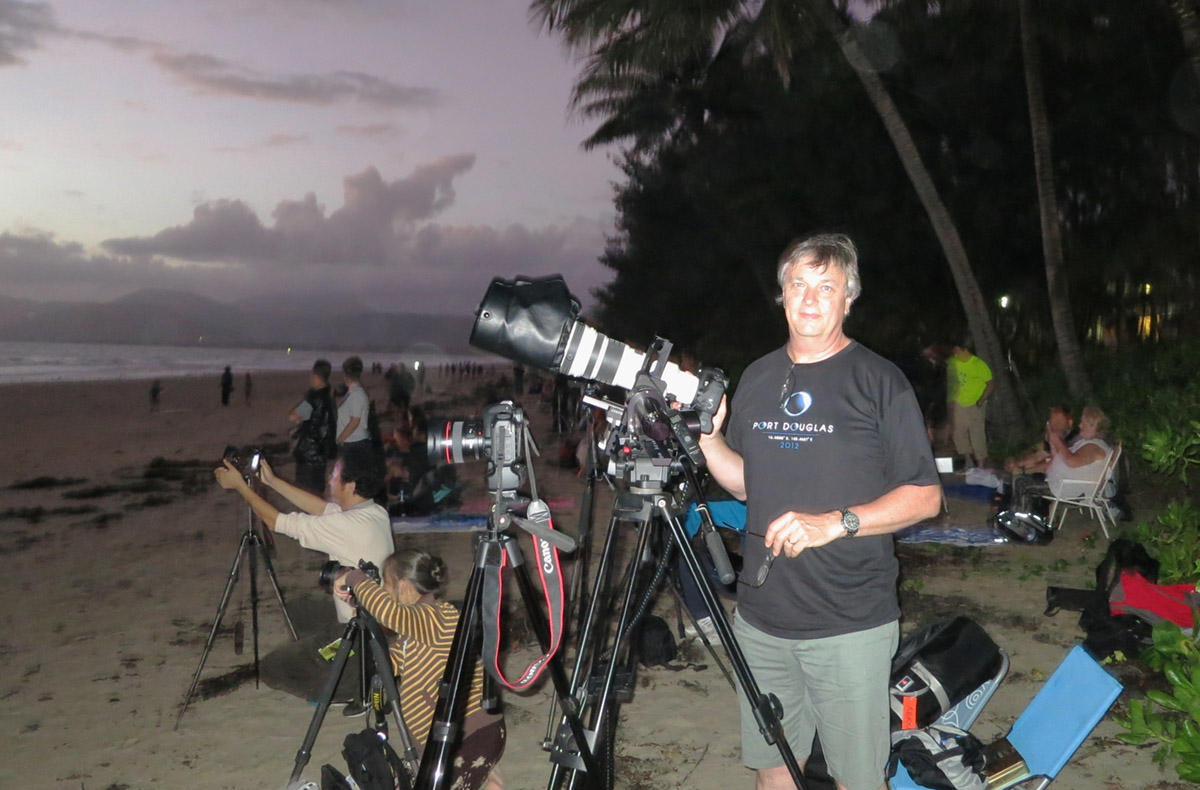 Still feeling quite hopeful in the pre-dawn skies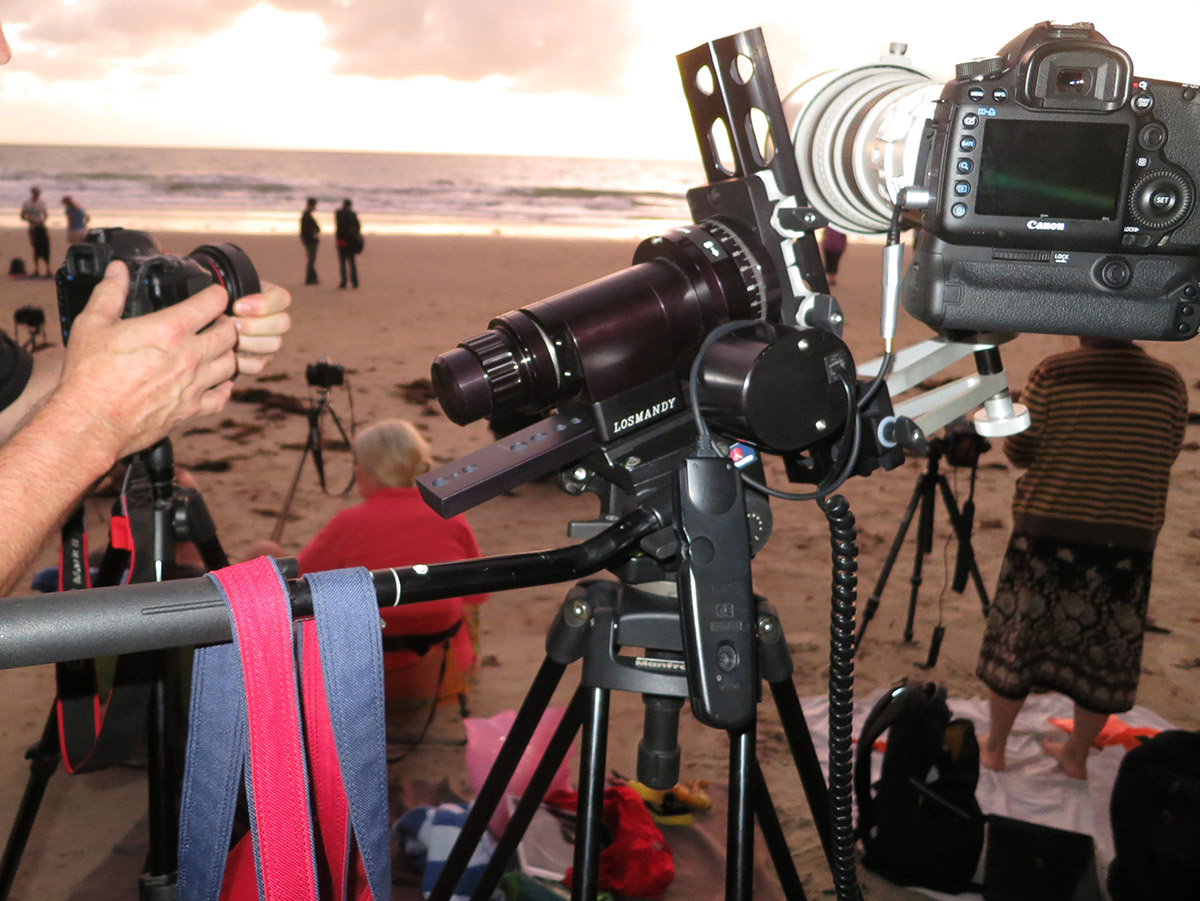 My eclipse rig was a Canon 5D MkIII with a 500mm F4, Canon 5D MKII 8-15mm fisheye, Losmandy Starlapse, Manfrotto 501
I was very happy with the travel rig. Airline carry-on for the most part. The Starlapse tracked very well after being setup with nothing more than an i-phone with a compass App and spirit level App
The big Canon lens and 16.5 degree latitude caused a small hitch with the 501 Fluid head...it slowly fell to the horizontal.
The fix was a beach-bag (red and blue handles above) on the 501's handle to act as a counterweight !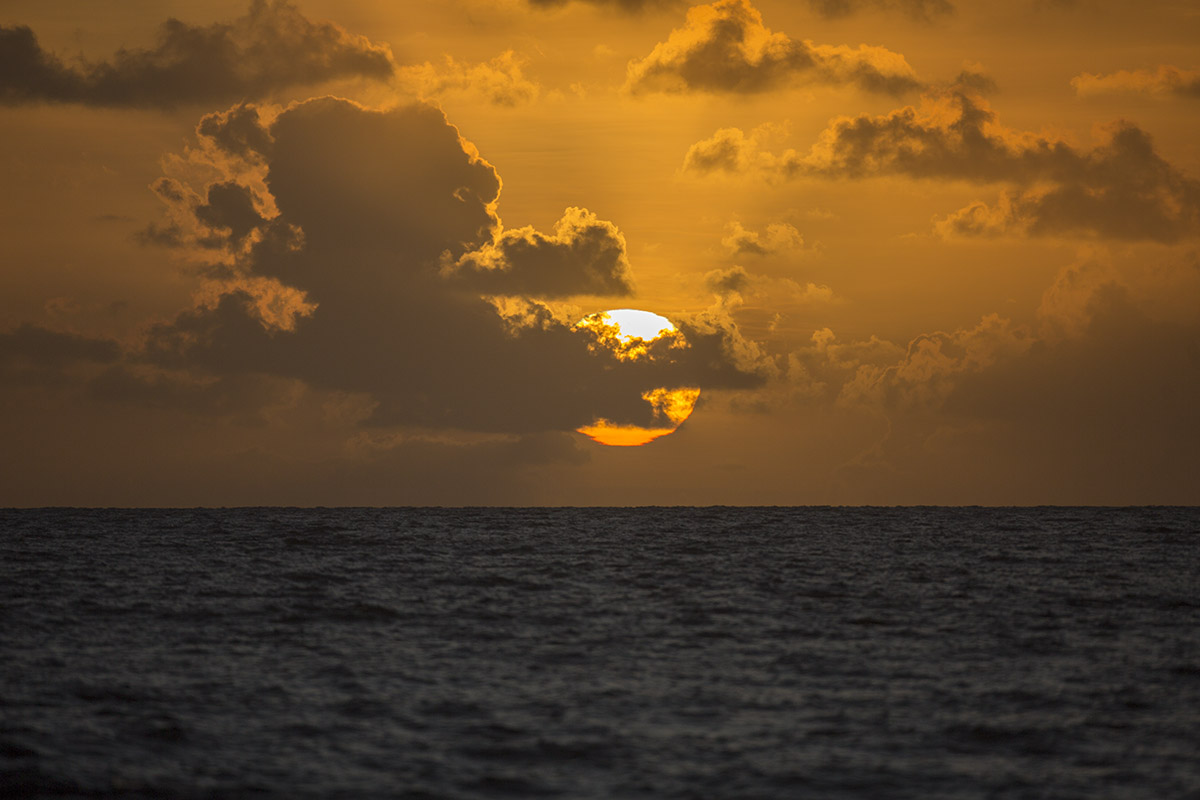 Sunrise looked promising. Canon 5D MkIII , 500mm F4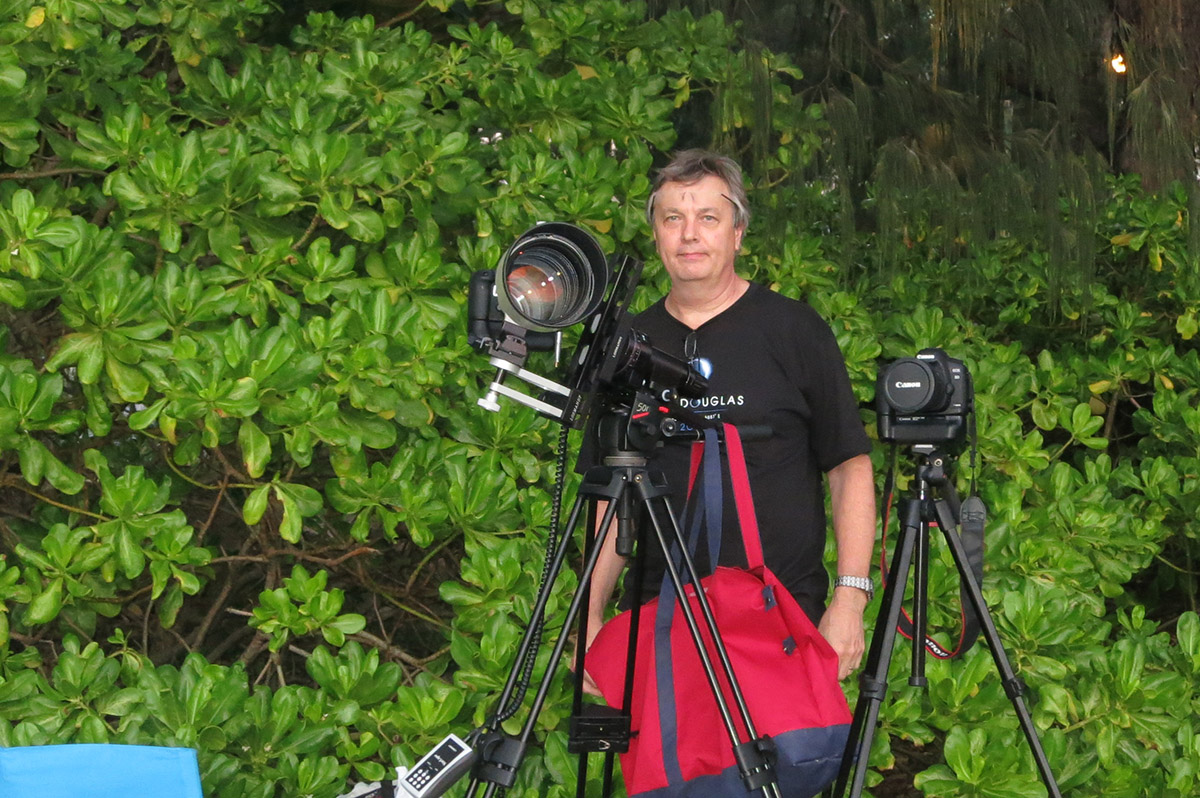 Cloud cover gradually increased.
My wife snapped this one...no prizes as to my mood!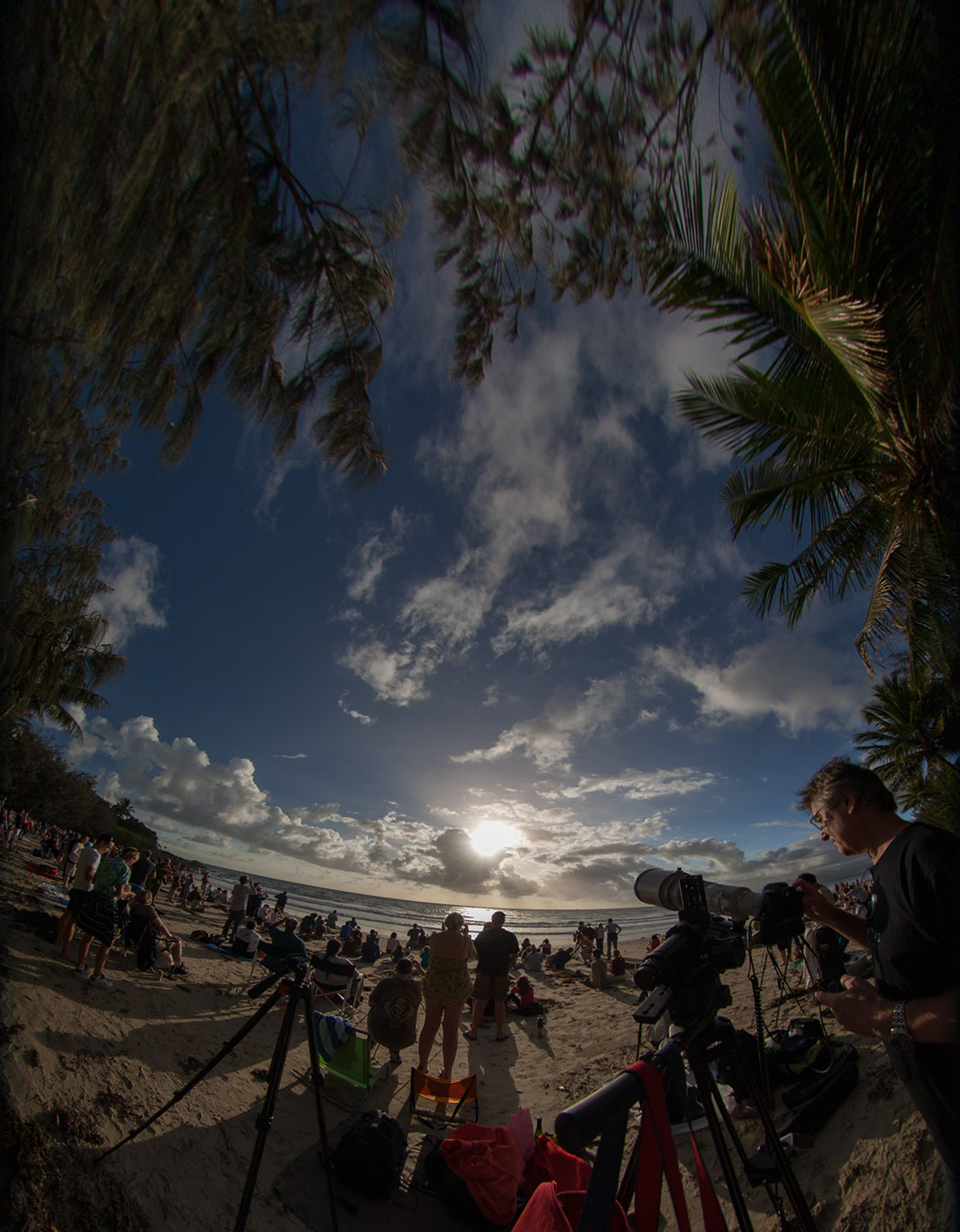 Above, this image shows well the beautiful and eerie "silverlight" leading up to totality.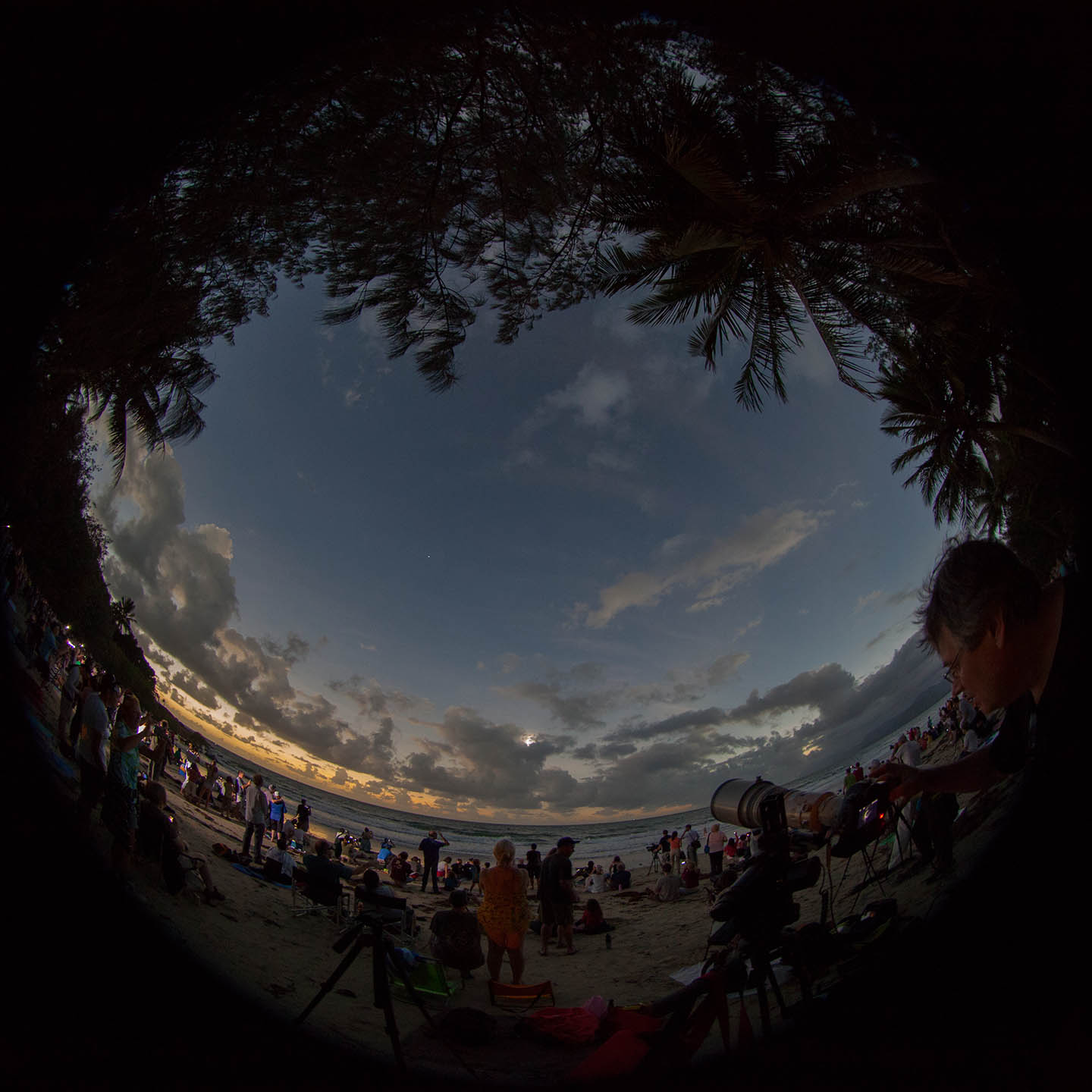 Above, a cloud break opened up just as totyality began.
Varying cloud density made exposures a frantic guessing game. To add to the drama the atmospheric
turbulence or "seeing" through rising Cumulus cloud was very poor.
Taken with a Canon 5dMkII and 8m Fisheye lens at 4 mile Beach Port Douglas.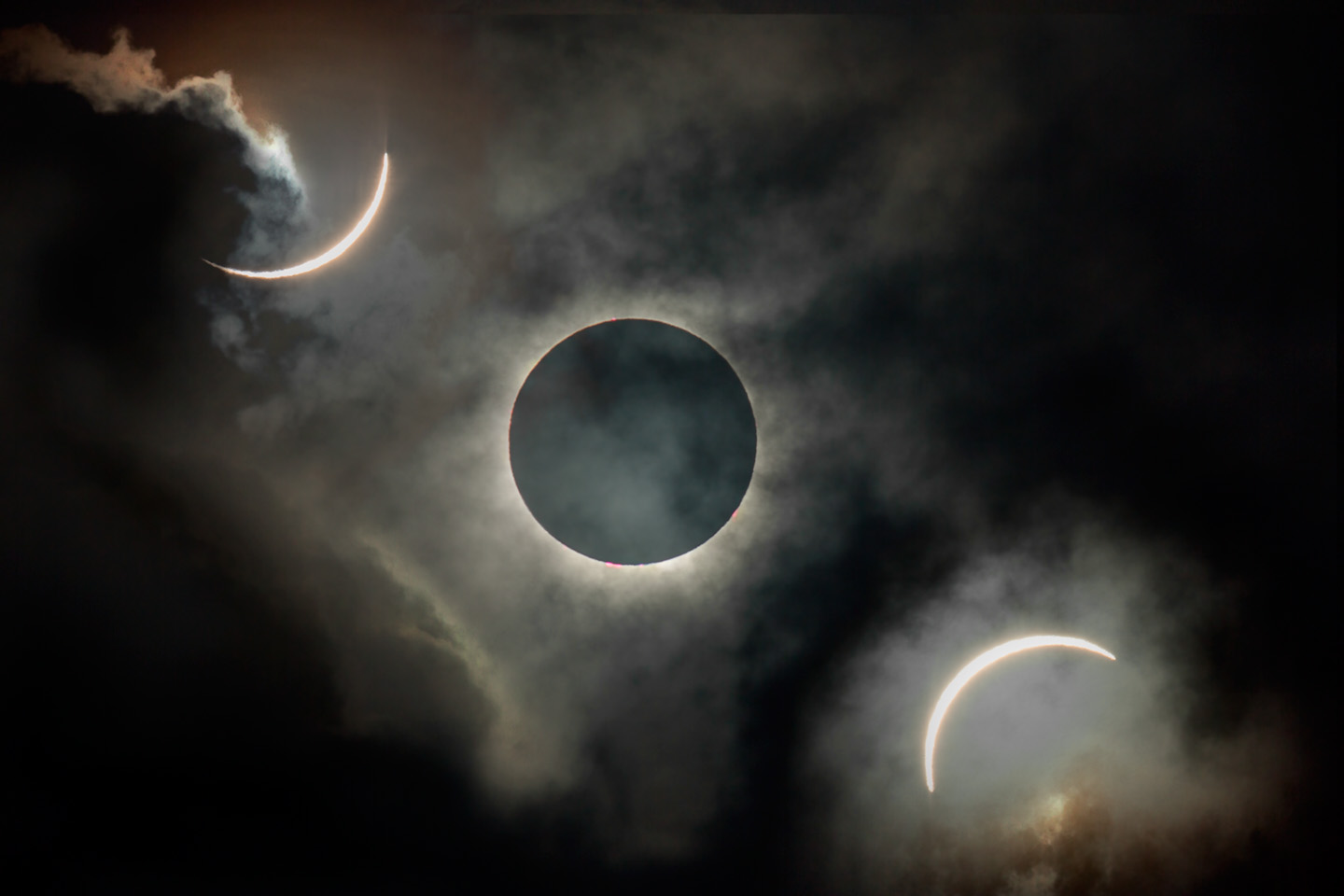 The image above composite was sourced from around 3 dozen images . Varying density swamped all details from the extended corona
Sadly much of the data was useless. That said, I was still very happy to get a result as cloud blocked totality for many.
Canon 5dMKIII, Canon 500mm F4, ISO 200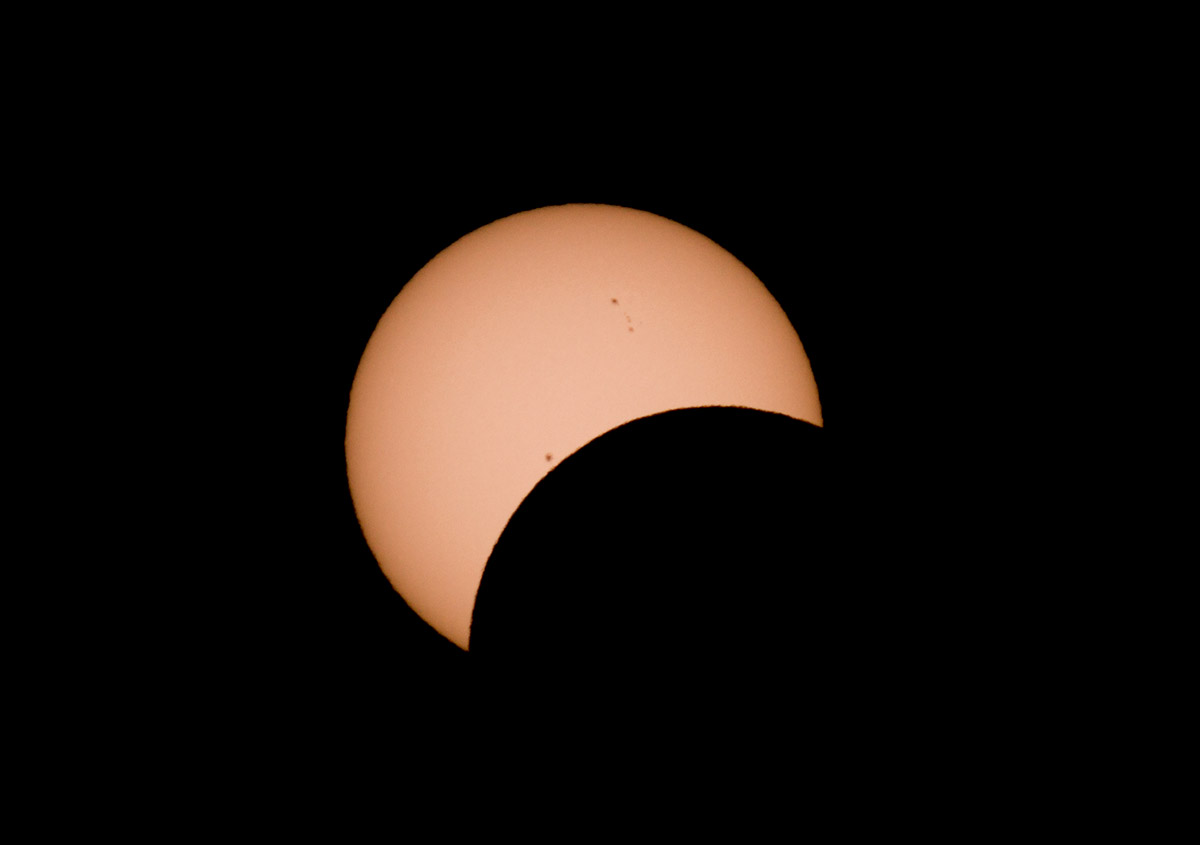 Above, as the moon slowly slipped away from the sun, skies cleared and, sans-cloud the "seeing" improved significantly !!
Canon EOS 5D Mk III, Canon 500mm F4 and Baader solar film.
all images copyright Peter & Lynette Ward 2012